Emergency Communications includes a team of nine emergency dispatchers who support campus safety by promptly responding to emergency calls and dispatching the appropriate personnel to the location. They are responsible for quickly assessing the situation, gathering critical information, and relaying it to the appropriate first responders such as police officers, firefighters, and medical personnel.
In addition to responding to emergency calls, dispatchers provide crucial support to those in distress by remaining on the line and providing instructions on how to stay safe until help arrives.
For medical emergencies, our Emergency Communications center, like the Johnson County Joint Emergency Communications Center, follows Emergency Medical Dispatch (EMD) protocols established by the International Academies of Emergency Dispatch (IAED). These protocols allow our dispatchers to assist callers with providing medical care as soon as they pick up the phone.
Dispatchers are responsible for monitoring multiple communication channels and coordinating responses to situations that may require the involvement of multiple agencies.
This team also supports other campus operations including dispatching maintenance workers for facilities issues that occur after hours, monitoring campus alarms, issuing Hawk Alerts, and responding to Rave Guardian requests.
Our highly trained emergency dispatchers play a critical role in ensuring campus safety by being the first point of contact in emergency situations and quickly coordinating the response effort to minimize harm and prevent further escalation.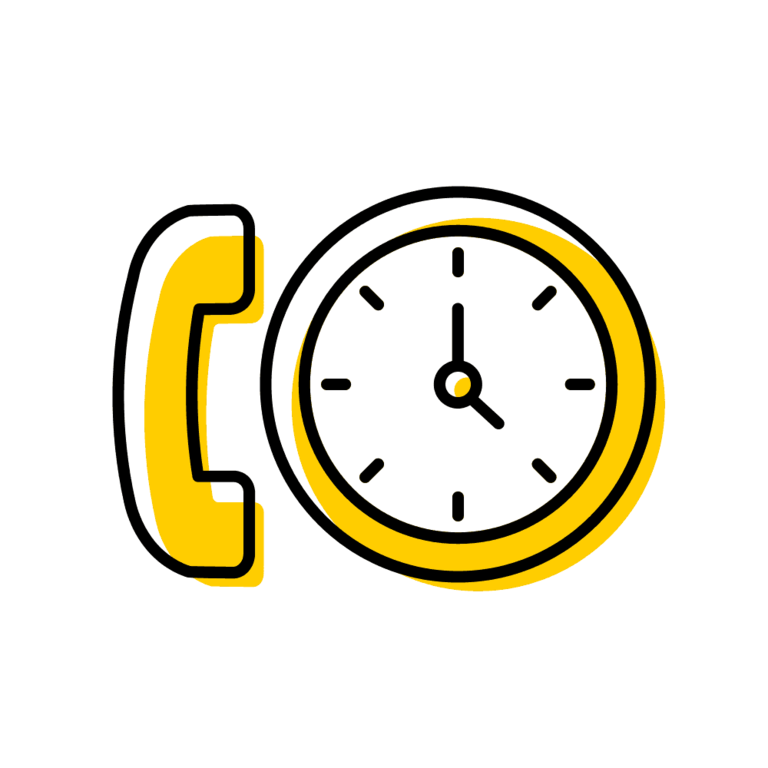 On-demand interpreter and translation services are available for people who do not speak English fluently.
In an emergency, dial 911.
For non-emergencies, call 319-335-5022.
Leadership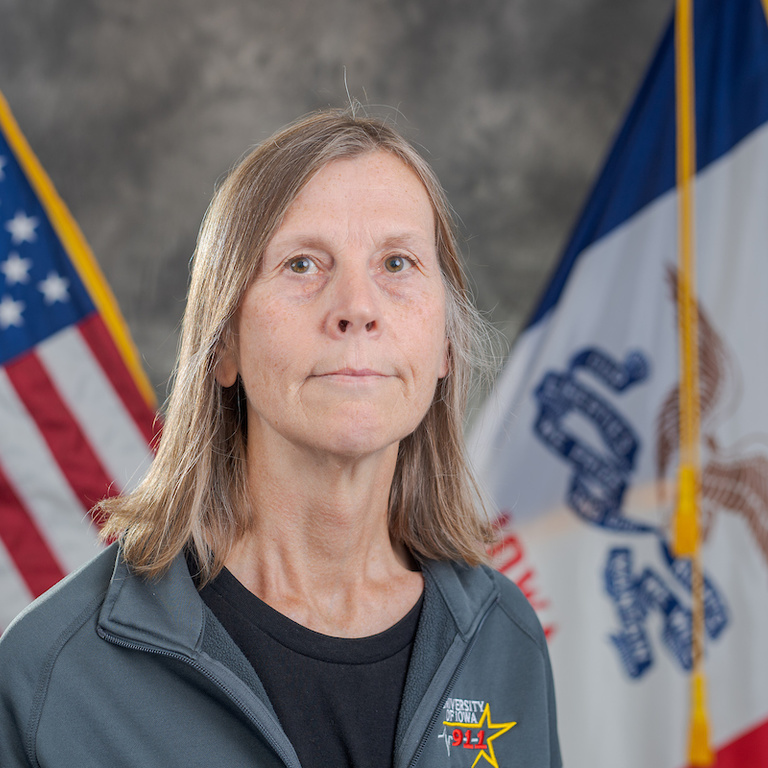 Title/Position
Supervisor, Emergency Communications
Emergency Communications
FAQs
The University of Iowa Emergency Communication Center is staffed by Dispatchers who continually complete training to stay up to date on current technology and emergency communication best practices.
All UI Dispatchers are required to complete approximately 480 hours of on-the-job basic training when they are hired, as well as the successful completion of additional certifications, and supplemental training. A few examples include:
Iowa Online Warrants and Articles/National Crime Information Center Certification Course
Emergency Medical Dispatch Certification
Basic Life Support CPR and First Aid Certification
Iowa Telecommunicator Training Course
Dispatchers also complete supplemental and advanced training to bolster their expertise for domestic violence calls, suicide intervention and mental health response, and hostage negotiations.
When you call 911, a dispatcher will answer the phone and talk you through a sequence of questions to quickly obtain information necessary for dispatching the right responders to the right location.
Depending on the nature of the emergency, a dispatcher may also provide you with instructions about what to do until help arrives. The dispatcher will likely keep you on the line until help arrives to make sure first responders successfully reach your location.
Even though protocols are designed to help dispatchers reassure callers and take charge of the situation, the experience can be stressful for a 911 caller who is not accustomed to dealing with emergencies.
When you call 911, be prepared to answer the dispatcher's questions, which may include:
The location of the emergency, including the street address, and room/apartment number, if you're in a large building

The phone number you are calling from

The nature of the emergency

Details about the emergency, such as a physical description of a person who may have committed a crime, a description of any fire that may be burning, or a description of injuries or symptoms being experienced by a person having a medical emergency
These questions are important to get the right kind of help to you as quickly as possible. Be prepared to follow any instructions the dispatcher gives you.
In most circumstances, our dispatchers are trained to tell you exactly what to do until help arrives, such as providing step-by-step instructions to aid someone who is choking or needs first aid or CPR. Do not hang up until instructed to do so.
If you dial 911 by mistake, or if a child in your home dials 911 when no emergency exists, do not hang up – that could make 911 dispatchers think that an emergency exists, and possibly send responders to your location. Instead, simply explain to the dispatcher what happened.