Join our team
We're looking for safety professionals to join our team! Campus Safety is an innovative organization dedicated to providing effective safety and security services, personal safety planning, and support and care resources for people in distress.
Our mission is to foster a safe, supportive, and inclusive campus environment by building partnerships, solving problems, and working collaboratively to reduce crime, preserve peace, and provide safety services equally to all members of the community.
Our employees have ample opportunities to participate in community service projects, secure Big Ten athletic events, and build meaningful relationships with students and employees.
Our multi-disciplinary team is focused on approaching campus safety in a comprehensive and holistic way.
Units include: Police Department, Security Services, Emergency Management, Threat Assessment Team, Security Engineering Services, Emergency Communications, Clery Compliance and Fire Safety.
The University of Iowa is among the top public research institutions in the nation—offering a world-class education in over 200 areas of study to more than 31,000 students. From the most prestigious creative writing program in the United States, to a nationally recognized academic medical center, our balanced excellence in the arts and sciences encourages innovation and exploration across the disciplines.
BEST PUBLIC UNIVERSITY, U.S. NEWS & WORLD REPORT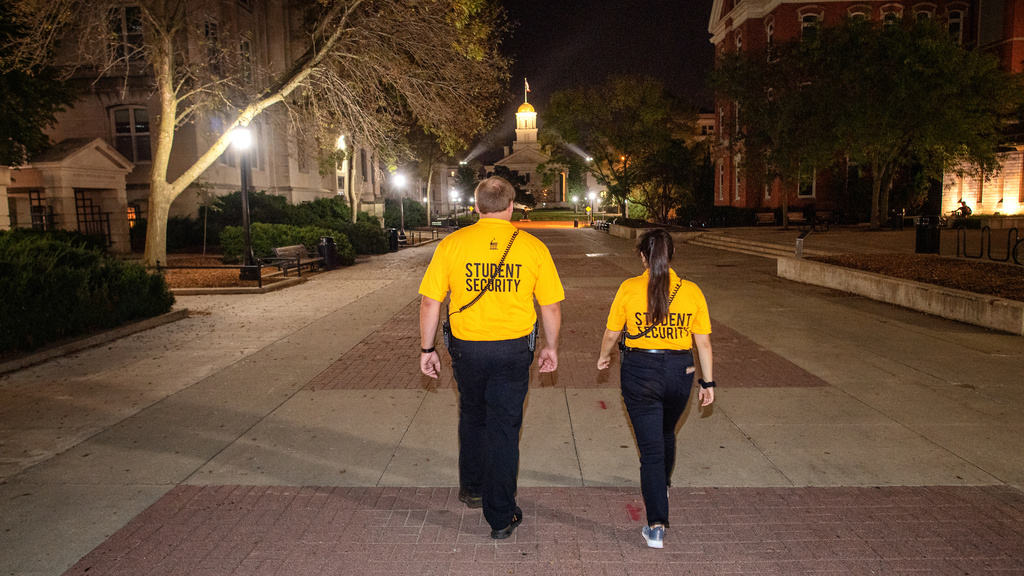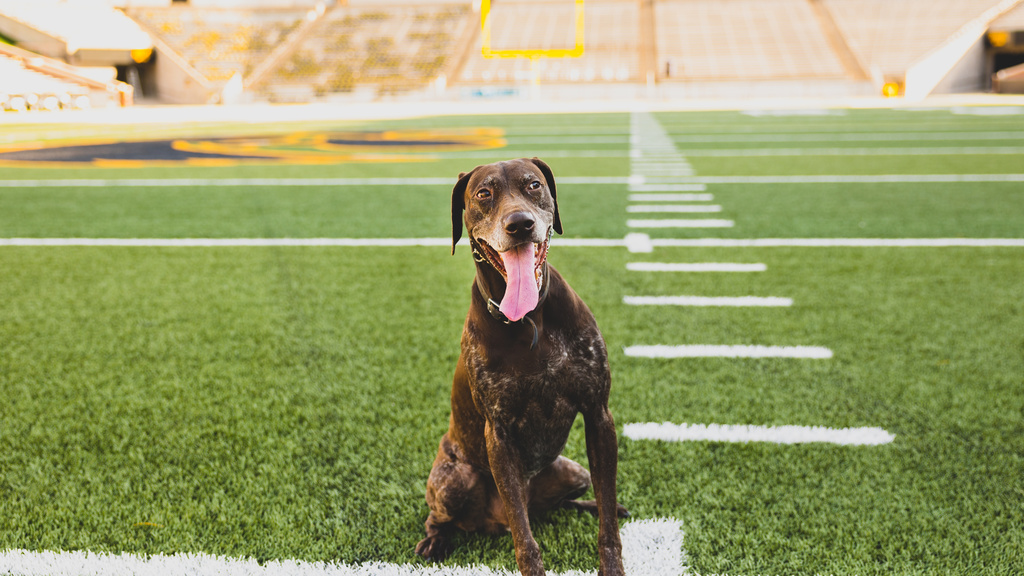 GIVE BACK TO YOUR COMMUNITY
Student Security Officer
Why Student Security?
Pay starts at $13/hour. Earn up to $20/hour depending on your assignment.
Late-night and weekend hours. Work off hours, with the chance to study on the clock.
Leadership opportunities. Build skills that can be attractive to an employer in any field.
Make your own schedule.
A full background check is required. Current openings can also be found on Handshake.
Details and Advancement Opportunities
Security Services is continually accepting applications for Student Security Officers who are interested in supporting campus safety services through a variety of on-campus assignments.
Assignments include but are not limited to:
Patrol assignments in assigned campus buildings and parking lots
Operating the NITE RIDE Service
Staffing athletic events, and other special assignments on campus
Student Officer
Enhance public safety through a variety of fixed post and patrol assignments.
Entry-level position
Patrol the University of Iowa Hospitals & Clinics, parking lots, residence halls, and campus buildings
Help with staffing the Nite Ride service and special events on campus, including athletic events and concerts
Requirements
Work a minimum of 5 hours per week and be available for overnight hours
Show a willingness to learn, report potential emergency situations, and be vigilant while on duty
Student Supervisor
Excel as an officer by taking the initiative in a leadership role.
Oversee specific assignments such as the Nite Ride service or residence hall patrols
Train student security officers on their special assignments and coach them throughout their employment
Cover open shifts and make sure daily operations run smoothly
Requirements
Work a minimum of 12 hours per week, including four hours dedicated to your special assignment
Demonstrate knowledge in various assignments and serve as a role model for student officers
Student Manager
Act as a liaison between full-time staff and student officers.
Take on special projects to help student security operations
Lead recruiting, orientation, scheduling, and coaching duties
Strive to make the student security division better as a whole and help increase awareness of safety resources on campus
Requirements
Work a minimum of 15 hours per week and attend weekly meetings with full-time staff
Show a true diligence to Security Services and its mission
Please fill out the application and submit your resumé with your materials.
Additional Opportunities
There are no additional open positions at this time.
For a complete list of full time and temporary positions, please visit Jobs@UIOWA.
The University of Iowa is an equal opportunity/affirmative action employer. All qualified applicants are encouraged to apply and will receive consideration for employment free from discrimination on the basis of race, creed, color, national origin, age, sex, pregnancy, sexual orientation, gender identity, genetic information, religion, associational preference, status as a qualified individual with a disability, or status as a protected veteran.
Persons with disabilities who need assistance or accommodations with the application or interview process may contact University Human Resources/Faculty and Staff Disability Services, (319) 335-2660 or fsds@uiowa.edu. For jobs in UI Health care, please contact UI Health care Leave & Disability Administration at 319-356-7543.